---
37 new additions to the Seedcamp Nation, £1Bn+ raised, 2 new unicorns, and our ecosystem support continues with the launch of Seedcamp Firsts and Seedsummit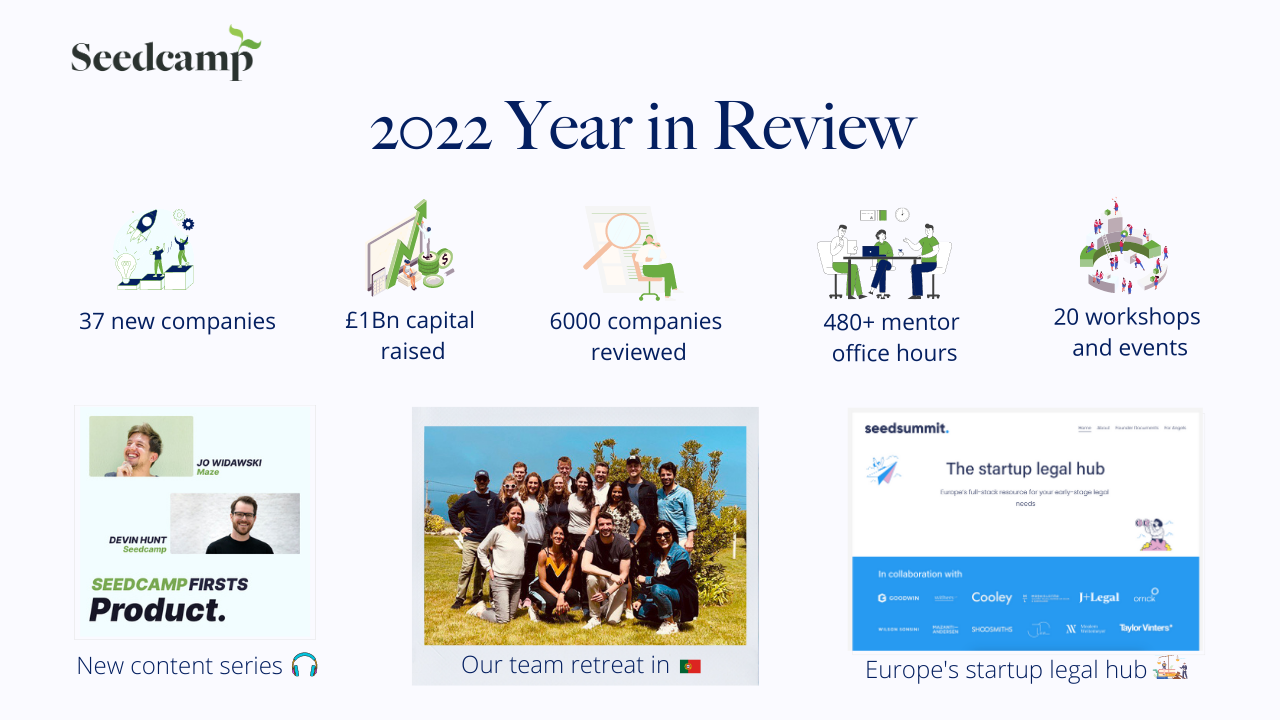 2022 has been another rollercoaster of a year.
While the global backdrop has presented fresh challenges for everyone to face, we've remained hard at work identifying and partnering with exceptional entrepreneurs, building at the earliest stages, and tackling problems we believe have the potential to go the distance and weather the current storm.
As early-stage investors, we are encouraged by the continued optimism we're seeing from exceptional founders who are so passionate about their mission that they won't be dissuaded from bringing it to life. We remain committed to backing these individuals and supporting them on their journeys.
You can see the wider market correction reflected in our annual number of investments which is more in line with where we were pre-pandemic, with 37 companies joining the Seedcamp Nation in 2022 (compared to 50 in 2021). These companies span the likes of Ourspace – a company set to redesign teams – and Rerun, which is building open-source visualization tools for computer vision in the real world. We do feel this is one of those times when the next billion-dollar companies are being created.
In spite of the bleak forecast, there is still growth to be had. Collectively, our portfolio companies have raised over $1bn in 2022. We've seen wefox raise one of the largest Insurtech rounds at a post-money valuation of $4.5 billion, representing (Read more...)